Baffinland To Avoid Spring Icebreaking
IQALUIT, NU, July 13, 2021 – Baffinland Iron Mines Corporation ("Baffinland") today announced that it will avoid icebreaking activities this Spring in order to preserve the integrity of the Eclipse Sound summer narwhal stock.
"This decision is based on direct response to Inuit input and the recognition of an important community-based project occurring which overlaps with the planned start of the Baffinland shipping season. Baffinland understands the importance of narwhal, and also the importance of the construction of the Small Craft Harbour in Pond Inlet continuing this year," said Brian Penney, President and CEO of Baffinland. "Without knowing what mitigation measures might be placed on the Small Craft Harbour construction activity, our decision to halt icebreaking for the Spring is based on the precautionary principle that is the foundation of our adaptive management plan."
The trigger to commence the beginning of the 2021 shipping season will be the presence of a continuous path of 3/10ths or less ice concentrations between the entrance of Eclipse Sound and Milne Port. This concentration of ice is considered water with very little drift ice that does not require icebreaking. It is anticipated this will translate into an approximately two-week delay to Baffinland's shipping season.
The icebreaker MSV Botnica will still be present throughout the shipping season, and continue to be available for escorts as a precaution. However, it will not be engaged in active icebreaking activities nor will it enter Eclipse Sound until 3/10ths or less ice concentrations between the entrance of Eclipse Sound and Milne Port are present.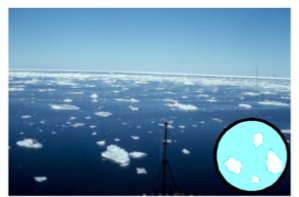 Figure 1. 1/10ths to 3/10ths (very open drift) ice coverage (Source: Transport Canada)
The decision to avoid icebreaking and thereby delay shipping in 2021 is not without significant risk to the Company. "Baffinland appreciates the time and effort dedicated by community members to provide their input. Through this participation, Baffinland has developed a strong response to its 2020 narwhal monitoring program findings for implementation during 2021 shipping operations, demonstrating a sincere and flexible commitment towards operating in a protective, precautionary, and adaptive manner," said Penney.
Baffinland will apply the same precautionary principle in assessing icebreaking activities in the Fall and in future seasons.
For more information:
Heather Smiles
Manager, Stakeholder Relations
Baffinland Iron Mines
T: +1.416.702.5553
media@baffinland.com
About Baffinland Iron Mines Corporation
Jointly owned by The Energy and Minerals Group and ArcelorMittal, Baffinland Iron Mines Corporation operates a high-grade iron ore mine located on Baffin Island, Nunavut. The Mary River Mine produces the highest grade of direct shipping iron ore in the world. Baffinland is committed to operating in an environmentally and socially responsible manner that benefits all stakeholders. Learn more at baffinland.com and follow us on Twitter, Facebook and LinkedIn.
ᓴᖅᑭᑕᐅᑲᐅᑎᒋᔭᒃᓴᖅ

ᐹᕙᓐᓛᓐᑯᑦ ᐅᐱᕐᖔᒃᑯᑦ ᓯᑯᓯᐅᔾᔮᖏᑦᑐᑦ

ᐃᖃᓗᐃᑦ, ᓄᓇᕗᑦ, ᔪᓚᐃ 13, 2021 – ᐹᕙᓐᓛᓐᑯᑦ ᓴᕕᕋᔭᒃᓴᓄᑦ ᐅᔭᕋᖕᓂᐊᕐᕕᖏᑕ ᑯᐊᐳᕇᓴᖓᑦ (ᐹᕙᓐᓛᓐ) ᐅᓪᓗᒥ ᑐᓴᖅᑎᑦᑎᕗᑦ ᓯᑯᓯᐅᔾᔮᖏᑦᑐᑦ ᑕᒫᓂ ᐅᐱᕐᖔᒥ ᖃᓄᐃᖁᓇᒋᑦ ᑕᓯᐅᔭᕐᒥᐅᑦ ᕿᓚᓗᒐᖏᑦ.
"ᑖᓐᓇ ᑕᐃᒪᐃᑦᑐᒪᓂᖅ ᖃᓄᐃᒋᐊᕈᑕᐅᑲᐅᑎᒋᕗᖅ ᐃᓄᖕᓂᑦ ᑐᓴᖅᑕᐅᔪᓂᑦ ᐃᓕᓴᖅᓯᓂᕐᒥᓪᓗ ᐱᕐᔪᐊᒧᑦ ᓄᓇᓕᖕᓂ ᐱᓕᕆᔪᓄᑦ ᐊᑕᐅᑦᑎᒃᑰᖅᑐᒧᑦ ᐸᕐᓇᒃᑕᐅᓯᒪᔪᕐᒧᑦ ᐹᕙᓐᓛᓐᑯᑦ ᐅᒥᐊᕐᔪᐊᒃᑯᑦ ᐅᓯᑲᖅᑕᕐᓇᖅᓯᓂᐊᓄᑦ. ᐹᕙᓐᓛᓐᑯᑦ ᑐᑭᓯᔪᑦ ᐱᕐᔪᐊᖑᖕᒪᑕ ᕿᓚᓗᒐᑦ, ᐱᕐᔪᐊᖑᓂᖓᓗ ᑐᓚᒃᑕᕐᕕᐅᑉ ᒥᑦᑎᒪᑕᓕᖕᒥ ᐱᓕᕆᔭᐅᓂᖓ ᑲᔪᓯᓗᓂ ᑕᒫᓂ ᐊᕐᕌᒍᒥ,' ᐅᖃᖅᑐᖅ ᐳᕋᐃᐊᓐ ᐱᐊᓂ, ᐊᖓᔪᖅᑳᖅ ᐊᐅᓚᑦᑎᔨᓪᓗᐊᑕᕐᓗ ᐹᕙᓐᓛᓐᑯᓐᓄᑦ. "ᓇᓗᓗᓂ ᑭᓱᓂᒃ ᐱᐅᖏᑦᑐᓄᑦ ᒥᑭᒡᓕᒋᐊᕈᑎᖃᖅᑎᑕᐅᓂᐊᕐᒪᖔᑕ ᑐᓚᒃᑕᕐᕕᓕᐅᖅᑐᑦ, ᓯᑯᓯᐅᕈᒪᖏᓐᓂᕗᑦ ᐅᐱᕐᖔᒥ ᑐᙵᕗᖅ ᐱᕙᒌᖅᓯᒪᓂᕐᒧᑦ ᑐᙵᕕᒋᔭᐅᓪᓗᓂ ᐋᖅᑭᒋᐊᕈᓐᓇᖅᑐᓄᑦ ᐊᐅᓚᑦᑎᓂᕐᓄᑦ ᐸᕐᓇᐅᑎᑦᑎᓐᓄᑦ."
ᐊᐅᓚᔾᔭᐅᑕᐅᓂᐊᖅᑐᖅ ᐱᒋᐊᕐᓂᐊᓄᑦ 2021−ᒥ ᐅᒥᐊᕐᔪᐊᒃᑯᑦ ᐅᓯᑲᖅᑕᕐᓇᐅᑉ ᐃᖏᕐᕋᐃᓐᓇᕐᓇᖅᓯᒍᓂ 3/10 ᓯᑯᖃᖅᑎᒋᓗᓂ ᑎᒫᓂᓘᓐᓃᑦ ᐃᓯᕆᐊᖓᓂᑦ ᑕᓯᐅᔭᐅᑉ ᕿᙳᐊᓄᑦ. ᑖᒃᑯᐊ ᓯᑯᖃᕐᓃᑦ ᐃᓱᒪᒋᔭᐅᕗᑦ ᐃᒪᖅᑐᑦ ᓯᑯᖃᒐᓗᐊᕋᓂ ᓯᑯᓯᐅᕆᐊᖃᕋᑎᒃ. ᓂᕆᐅᒋᔭᐅᔪᖅ ᑖᔅᓱᒧᖓ ᐱᓇᓱᐊᕈᓰᖕᓂᒃ ᒪᕐᕈᐸᓘᖕᓂᒃ ᑭᖑᕙᕆᐊᖅᑕᐅᓂᐊᖅᑐᖅ ᐹᕙᓐᓛᓐᑯᑦ ᐅᒥᐊᕐᔪᐊᒃᑯᑦ ᐅᓯᑲᖅᑕᕐᓂᖏᓐᓄᑦ.
ᓯᑯᓯᐅᑎ MV ᐹᑦᓂᑲ ᑕᕝᕙᐅᖏᓐᓇᕐᓂᐊᖅᑐᖅ ᐅᒥᐊᕐᔪᐊᒃᑯᑦ ᐅᓯᑲᖅᑕᕐᓇᓕᒫᒥ, ᐊᑐᐃᓐᓇᐅᖏᓐᓇᕐᓗᓂᓗ ᒪᓕᒃᑕᐅᖃᑦᑕᕐᓂᐊᕋᒥ ᐱᕙᒌᖅᓯᒪᔾᔪᑕᐅᓗᓂ. ᑭᓯᐊᓂ ᓯᑯᓯᐅᑲᑕᔾᔮᖏᑦᑐᖅ ᑕᓯᐅᔭᕐᒧᐊᖏᓪᓗᓂᓗ ᑭᓯᐊᓂ 3/10−ᒧᑦ ᓯᑯᖃᖅᑎᒋᒍᓂ ᑎᒫᓂᓘᓐᓃᑦ ᐊᑯᓐᓂᐊᓂ ᐃᓯᕆᐊᑉ ᑕᓯᐅᔭᕐᒧᑦ ᕿᙳᐊᓄᓪᓗ.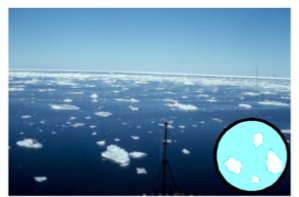 ᐊᔾᔨᙳᐊᖅ 1. 1/10−ᒥ 3/10−ᒧᑦ (ᓯᑯᖃᑦᑎᐊᖏᑦᑐᖅ) ᓯᑯᖃᕐᓃᑦ
ᓯᑯᓯᐅᖏᑦᑐᒪᓂᖅ ᑭᖑᕙᖓᓕᕐᓗᓂ ᐅᒥᐊᕐᔪᐊᒃᑯᑦ ᐅᓯᑲᖅᑕᕐᓇᖅ 2021−ᒥ ᐅᓗᕆᐊᓇᓪᓚᒃᑐᖃᖅᐳᖅ ᐹᕙᓐᓛᓐᑯᓐᓄᑦ. "ᐹᕙᓐᓛᓐᑯᑦ ᖁᔭᒋᕙᐃᑦ ᐱᕕᖃᖅᑎᑦᑎᔪᑦ ᐱᓕᕆᓇᓱᒃᑐᓪᓗ ᓄᓇᓕᖕᒥᐅᓂᑦ ᑐᓴᖅᑕᐅᔪᒪᓪᓗᑎᒃ ᐅᖃᐅᓯᒃᓴᒥᓂᒃ. ᑕᕝᕘᓇ ᐃᓚᐅᓂᒃᑯᑦ ᐹᕙᓐᓛᓐᑯᑦ ᓴᙱᔪᒥᒃ ᖃᓄᐃᒋᐊᕈᑎᓕᐅᖅᓯᒪᕗᑦ 2020−ᒥ ᕿᓚᓗᒐᓄᑦ ᖃᐅᔨᓴᕐᓂᕐᓂᑦ ᖃᐅᔨᔭᒥᓂᑦ ᐊᑐᓕᖅᑎᑕᐅᓂᐊᕐᒪᑕ 2021−ᒥ ᐅᒥᐊᕐᔪᐊᒃᑯᑦ ᐅᓯᑲᖅᑕᖅᑐᓄᑦ, ᓴᖅᑭᔮᖅᑎᑦᑎᓪᓗᓂ ᓱᓕᔪᕐᒥᒃ ᐊᓯᔾᔨᕈᓐᓇᖅᑐᒥᒡᓗ ᐊᖏᖅᓯᒪᓂᕐᒥᒃ ᐊᐅᓚᓂᕐᓄᑦ ᓴᐳᔾᔨᔪᒃᑯᑦ, ᐱᕙᒌᖅᓯᒪᔪᒃᑯᑦ ᐋᖅᑭᒋᐊᕈᓐᓇᖅᑐᒃᑯᓪᓗ ᐱᓕᕆᓂᕐᓂᒃ,' ᐅᖃᖅᐳᖅ ᐱᐊᓂ.
ᐹᕙᓐᓛᓐᑯᑦ ᐊᑐᕐᓂᐊᖅᑐᑦ ᐅᔾᔨᖅᓱᕐᓂᕐᒥᒃ ᕿᒥᕐᕈᓕᕈᑎᒃ ᓯᑯᓯᐅᖅᑕᐅᓚᐅᖅᑐᓂᒃ ᐅᑭᐊᒃᓵᒃᑯᑦ ᓯᕗᓂᒃᓴᑦᑎᓐᓂᒡᓗ.
ᑐᓴᒃᑲᓐᓂᕈᒪᒍᔅᓯ:
ᕼᐃᐊᑐ ᔅᒪᐃᓪᔅ
ᐊᐅᓚᑦᑎᔨ, ᑎᒍᒥᐊᖃᑕᐅᔪᓄᑦ ᐊᒃᑐᐊᓃᑦ
ᐹᕙᓐᓛᓐᑯᑦ ᓴᕕᕋᔭᒃᓴᓄᑦ ᐅᔭᕋᖕᓂᐊᕐᕕᖏᑦ
T: +1.416.702.5553
media@baffinland.com
ᐹᕙᓐᓛᓐᑯᑦ ᓴᕕᕋᔭᒃᓴᓂᒃ ᐅᔭᕋᖕᓂᐊᕐᕕᖏᑕ ᑯᐊᐳᕇᓴᖓᑦ
ᑲᑐᔾᔭᐅᓪᓗᓂ ᓇᖕᒥᓂᕆᔭᐅᔪᖅ ᓄᓇᕘᒥ ᓴᕕᕋᔭᒃᓴᓄᑦ ᐊᓱᓗᒥᑖᓪᑯᓐᓂᑦ, ᐹᕙᓐᓛᓐᑯᑦ ᓴᕕᕋᔭᒃᓴᓂᒃ ᐅᔭᕋᖕᓂᐊᕐᕕᖏᑕ ᑯᐊᐳᕇᓴᖓᑦ ᐊᐅᓚᑦᑎᕗᑦ ᓴᕕᕋᔭᒃᓴᑦᑎᐊᕚᓗᖕᓄᑦ ᐅᔭᕋᖕᓂᐊᕐᕕᖕᒥᒃ ᕿᑭᖅᑖᓗᒃ, ᓄᓇᕘᒥ. ᐅᔭᕋᖕᓂᐊᕐᕕᕗᑦ ᐅᔭᕋᖕᓂᐊᖃᑦᑕᖅᐳᖅ ᐱᐅᓛᒥᒃ ᐊᐅᓪᓚᐅᔾᔭᐅᑲᐅᑎᒋᔪᒥᒃ ᓴᕕᕋᔭᒃᓴᓂᒃ ᓄᓇᕐᔪᐊᕐᒥ. ᐹᕙᓐᓛᓐᑯᑦ ᐊᖏᖅᓯᒪᕗᑦ ᐊᐅᓚᑦᑐᒪᓪᓗᒍ ᓄᓘᔮᖕᓂ ᐅᔭᕋᖕᓂᐊᕐᕕᒃ ᐊᕙᑎᑎᒍᑦ ᐃᓅᓯᑎᒍᓪᓗ ᐱᓕᕆᐊᒃᓴᕆᔭᒥᑎᑐᑦ ᐱᕚᓪᓕᕈᑕᐅᓗᓂ ᑎᒍᒥᐊᖃᑕᐅᔪᓕᒫᑦ. ᐃᓕᒃᑲᓐᓂᕆᑦ ᐅᕙᓂ baffinland.com ᐊᒻᒪᓗ ᒪᓕᒃᑎᒍ Twitter, Facebook, LinkedIn.