Baffinland submits responses to technical comments for Phase 2 permitting process
March 26, 2019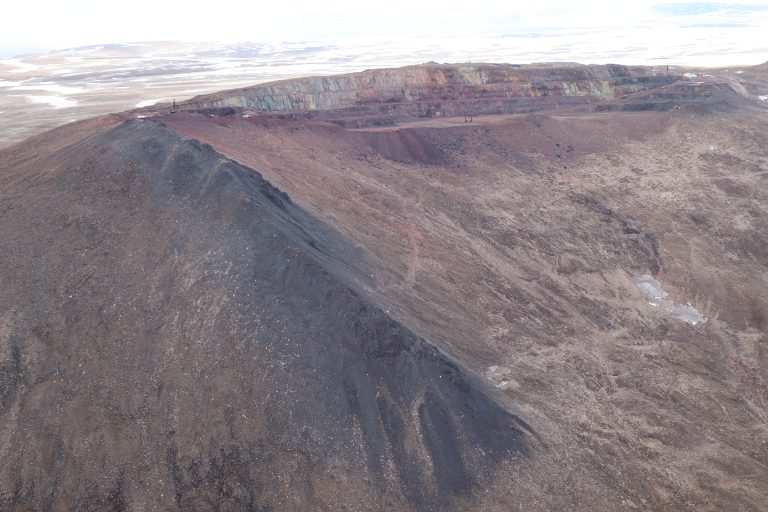 OAKVILLE, ON, March 26, 2019 – In advance of technical meetings for its Phase 2 expansion project scheduled for April 8 to 10, Baffinland Iron Mines (Baffinland or the "Company") announced it has submitted its responses to technical comments submitted by regulators, community groups, federal departments, the Qikiqtani Inuit Association and more.

Baffinland thanks all contributors for their questions and the opportunity to provide more information about its proposed Phase 2 expansion. As the single largest private sector employer on Baffin Island, Baffinland has a significant positive impact on the economy of Nunavut, and specifically the economy of the North Baffin Region. Baffinland has, and continues to, invest in support of its Inuit employees, their families, and communities. The Phase 2 expansion proposal remains critical to the phased-development of the Mary River Mine. Phased growth in production will allow the Company to establish a solid economic foundation from which it will continue to deliver training and employment opportunities as well as sustained positive economic contributions to Nunavut's growing economy for years to come.

Highlights of Baffinland's Phase 2 development include:
The Phase 2 construction period will add an average of over 550 full-time jobs, in addition to what's needed to support ongoing operations. Once the construction period is complete, Phase 2 will sustain a workforce of 1,000 full time equivalents until closure
Nunavut's economy will benefit from an average of nearly $200 million a year direct spending in the territory, and a total over $825 million a year spent across Canada
Royalties and taxes expected to be paid to organizations for the life of the project include $680 million in tax revenues to the Government of Nunavut, over $1.5 billion in tax revenues to the Government of Canada, and nearly $2 billion to Nunavut Tunngavik Incorporated and the Qikiqtani Inuit Association in royalties, leases, and payments related to the implementation of the Inuit Impact and Benefit Agreement
To access all documents submitted to the Nunavut Impact Review Board (NIRB), visit the NIRB website (www.nirb.ca) and search the Mary River Project (Project ID: 08MN053) in the public registry.
Ongoing community and public engagement
Following the completion of the technical meetings in Iqaluit, Baffinland plans to use the time in the lead up to the final phase of the review to continue to meet with communities, members of the public and regulators.

This includes the last of three risk assessment workshops with community members from Arctic Bay, Clyde River, Igloolik, Hall Beach and Pond Inlet, scheduled for May at the Mary River Mine. Previous workshops, held at the Mine and in Trois-Rivières, Quebec, have been valuable in helping Baffinland and community members better understand how environmental management plans can more accurately reflect Inuit values and experiences with the land. Other engagement sessions will be held throughout the summer to discuss specific topics or areas of the project that are of special interest to community members.

Additional community visits are also being planned for late-Spring to build on earlier sessions and report back to communities on where we are in the process and what is up-coming.

Baffinland appreciates the active engagement on the Project and the opportunity to discuss our on-going operation and future plans.

About Baffinland Iron Mines Corporation
Jointly owned by Nunavut Iron Ore and ArcelorMittal, Baffinland Iron Mines Corporation operates a high-grade iron ore mine located on Baffin Island, Nunavut. Our mine produces the highest grade of direct shipping iron ore in the world. Baffinland has applied for permits to increase annual shipments. Baffinland is committed to operating the Mary River Mine in an environmentally and socially responsible manner that benefits all stakeholders.

Media inquiries can be directed to:
Jason Leite
Communications Specialist
Jason.Leite@Baffinland.com
416 364 8820 x5032
416 529 2624