Baffinland opens Sailivik Camp at Mary River Mine
February 13, 2019
OAKVILLE, ON, February 13, 2019 – During a special event earlier today at the Mary River Mine, Baffinland Iron Mine Corporation President and Chief Executive Officer Brian Penney officially opened Baffinland's new 800-person camp. In attendance were representatives from the Senate of Canada, the Government of Nunavut, the Qikiqtani Inuit Association, and the North Baffin Communities, as well as Baffinland and its contractor employees.

During the event, Penney unveiled the official name for the camp: Sailivik. Sailivik translates to a comfortable place to rest and relax and a place for families to come together. Traditionally, after hunting trips, hunters would return to "Sailivik", their home for comfort, shelter, and refuge. The name was selected out of the nearly-100 entries submitted by employees.

"Sailivik Camp represents an important investment in Baffinland employees," said Penney. "It embodies Baffinland's commitment to continue to build an inclusive, respectful, and family atmosphere at site."

Sailivik Camp is an important investment in Nunavut's growing economy. It represents Baffinland's commitment to ensuring the safe and sustainable development of the Mary River Mine. This includes a focus on our Phase 2 expansion which will result in increased benefits for Inuit including enhanced employment and training opportunities.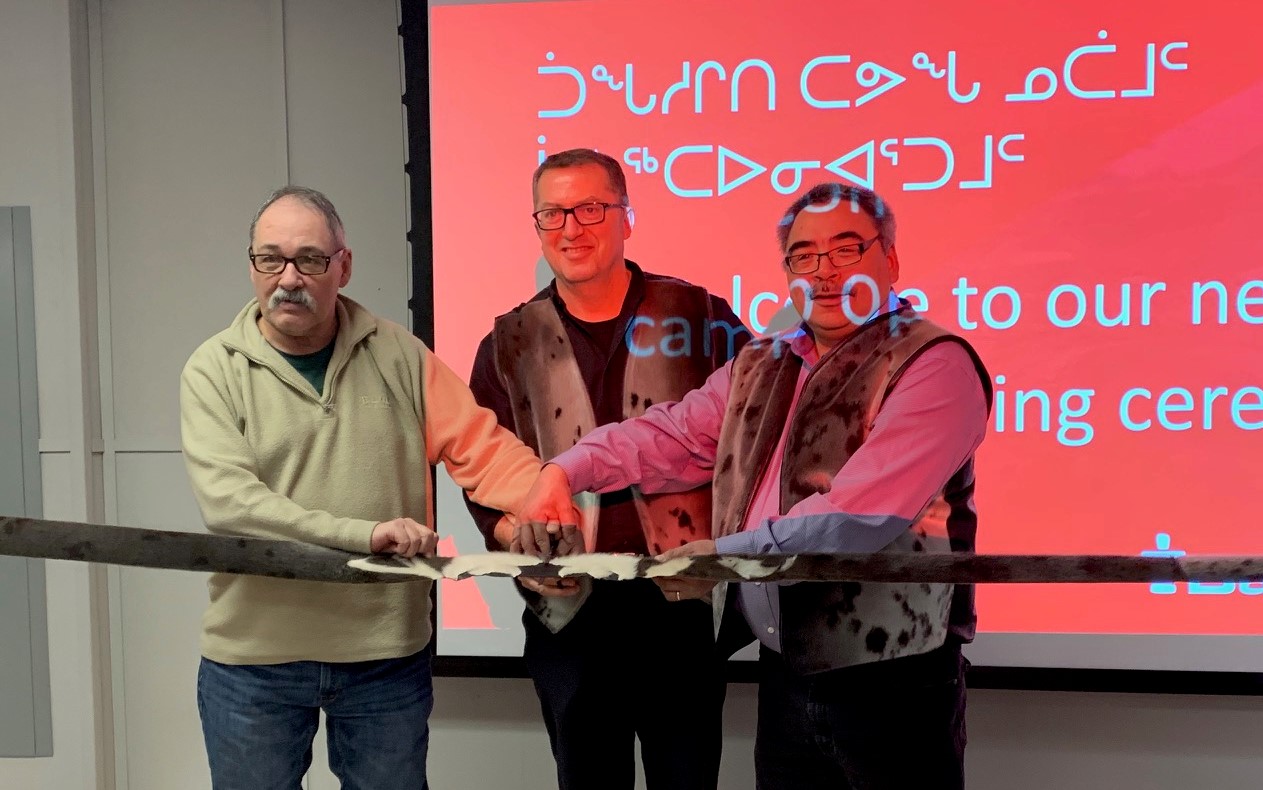 To mark the opening of the Sailivik camp, Brian Penney, President and CEO of Baffinland Iron Mines, led the cutting of a ceremonial seal skin ribbon (from L to R: Honourable Joe Enook, MLA Tununiq, Penney, Honourable David Akeeagok, MLA Quttiktuq and Deputy Premier)

Baffinland unveils mural painted by Inuit youth

During the opening event, visitors were given a tour of the new camp. This included the official unveiling of a new mural in the Sailivik Camp recreation room. To complete the project, Baffinland worked with the Nunavut Arts and Crafts Association and the Embassy of Imagination, a group that works with Inuit youth to conduct workshops and guide the youth through the mural process. The mural team included two youths from Igloolik and one from Kinngait.

The artists took inspiration from the landscape and animals of the surrounding region. They also met with Baffinland and Contractor Inuit employees to learn more about the land around the mine.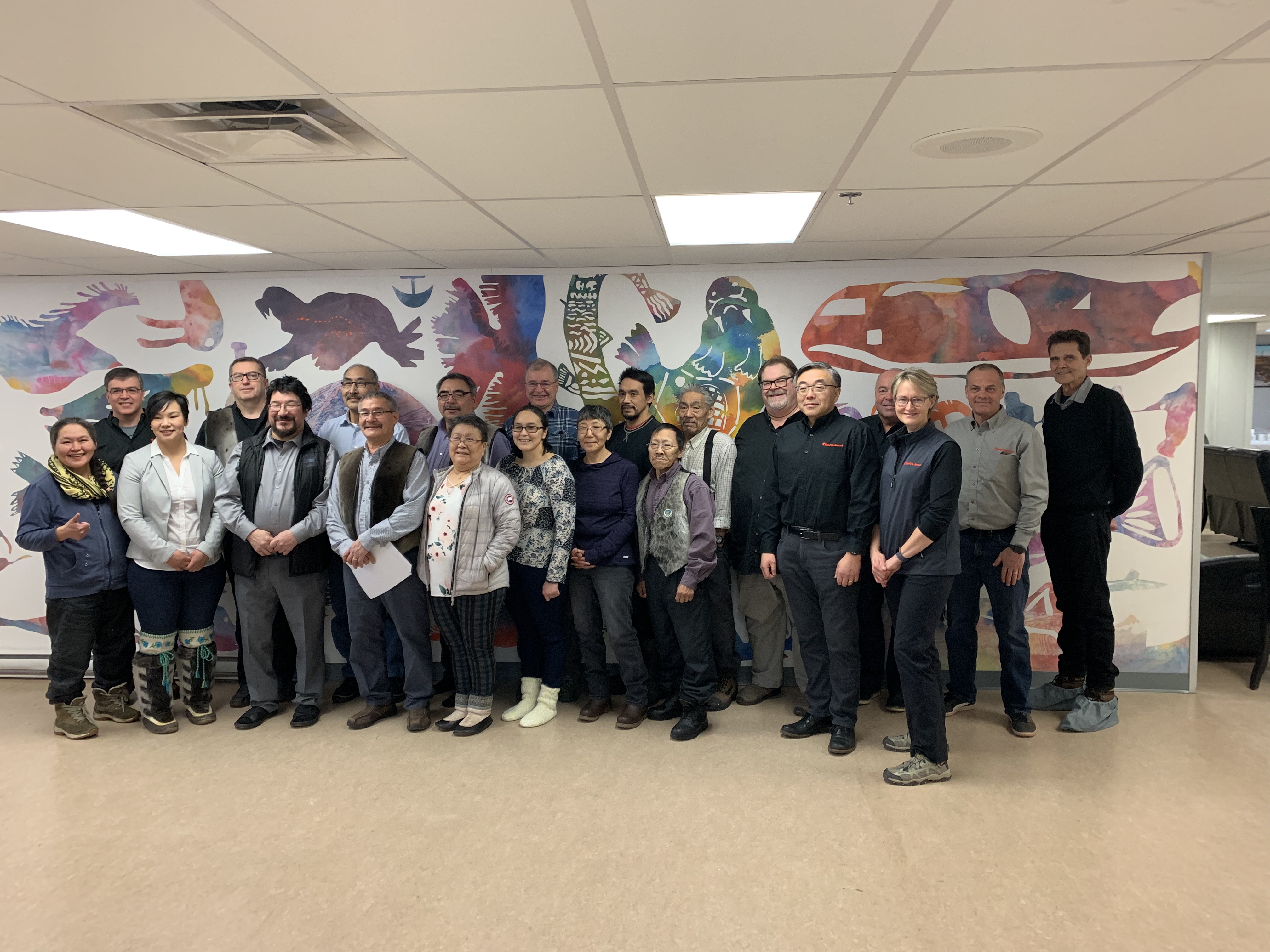 Baffinland representatives and special guests pose for a photo in front of the new mural at the Sailivik Camp

About Baffinland Iron Mines Corporation

Jointly owned by Nunavut Iron Ore and ArcelorMittal, Baffinland Iron Mines Corporation operates a high-grade iron ore mine located on Baffin Island, Nunavut. Our mine produces the highest grade of direct shipping iron ore in the world. Baffinland has applied for permits to increase annual shipments to 12 million tonnes. Baffinland is committed to operating the Mary River Mine in an environmentally and socially responsible manner that benefits all stakeholders.

Media inquiries can be directed to:

Jason Leite
Communications Specialist
Jason.Leite@Baffinland.com
416 364 8820 x5032
416 529 2624