Baffinland conducts Phase 2 risk assessment workshop in Trois Rivières, Quebec
March 18, 2019
OAKVILLE, ON, March 18, 2019 – From February 12-14, 2019, Baffinland held its second risk assessment workshop for its proposed Phase 2 expansion project in Trois-Rivières, Quebec. Along with Baffinland representatives, the workshop included elders and hunter and trapper association members from Arctic Bay, Clyde River, Hall Beach, Igloolik, and Pond Inlet.

The workshop was highlighted by a railway tour. During the tour, participants rode along a section of railway similar to what Baffinland has proposed for its Phase 2 expansion. Attendees were also able to observe snow removal practices along the rail line and a public crossing.

"As there are no rail operations in Nunavut, it was important for workshop attendees to have a first-hand look at what these operations would look like at Mary River," explained Megan Lord-Hoyle, director of corporate sustainability.

Following the railway tour, the hosting rail operator delivered presentations on environmental and health and safety practices for rail operations. This included discussions related to reduced dust emission by switching from a trucking operation to a rail. Presentations also outlined the employment opportunities offered through the creation of a railway. The session was followed by an opportunity for workshop attendees to ask questions.

The workshop also included a session to review materials identified in the first community risk assessment workshop, held at the Mary River Mine from January 14 to 17. This comprised of a review of potential environmental risks related to the Phase 2 project. The group also discussed shipping routes and ship speeds, emission from trains, community well-being, traditional travel routes, and more. Other sessions included presentations and discussions on marine and terrestrial environment protection measures and monitoring.

The community assessment workshops are an important part of Baffinland's phase 2 permitting process, providing an opportunity to incorporate IQ and input from communities into the project plan.

The third workshop is scheduled to take place the week of May 6, 2019 on site at the Mary River Mine.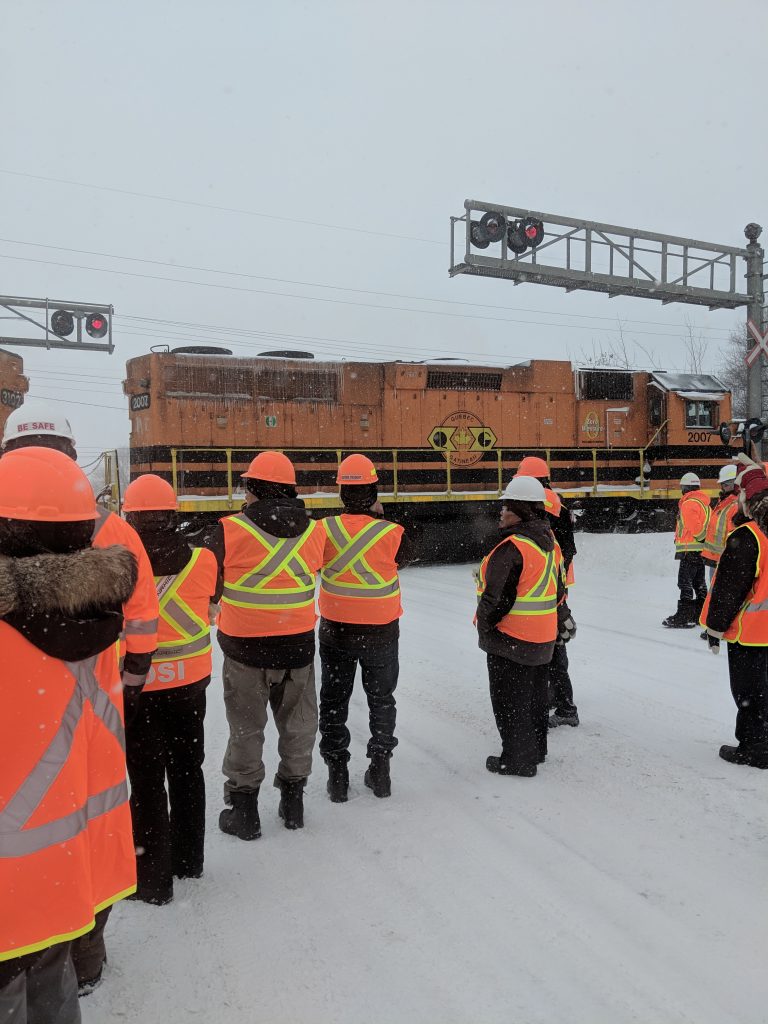 Photo caption: During the workshop, participants had the opportunity to observe a rail operation first-hand.

About Baffinland Iron Mines Corporation
Jointly owned by Nunavut Iron Ore and ArcelorMittal, Baffinland Iron Mines Corporation operates a high-grade iron ore mine located on Baffin Island, Nunavut. Our mine produces the highest grade of direct shipping iron ore in the world. Baffinland has applied for permits to increase annual shipments to 12 million tonnes. Baffinland is committed to operating the Mary River Mine in an environmentally and socially responsible manner that benefits all stakeholders.

Media inquiries can be directed to:
Jason Leite
Communications Specialist
Jason.Leite@Baffinland.com
416 364 8820 x5032
416 529 2624