Mark Scherer joins Baffinland as the new Chief Procurement Officer
July 26, 2018
Mark Scherer has been appointed as the new Chief Procurement Officer at Baffinland. Mark will lead all Baffinland operational activities related to procurement functions. This includes contracts and the negotiation of goods and services. Mark will also take lead on some significant procurement programs, including the summer sealift program.
Mark is a seasoned professional, with over 20 years' experience leading procurement efforts. He began his career with Stelco, where he worked his way up to the position of procurement manager.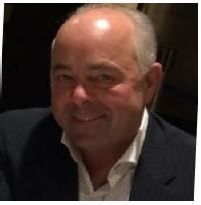 Most recently, he was working as the Procurement Director at Crosslinx Transit Solutions where he was responsible for the development and management of Procurement Policies that defined the protocol for delivery of services to the divisions. Prior to joining Crosslinx, Mark worked as a Procurement Manager with BHP Billiton and Hatch where he led procurement efforts on the BHP Billiton's Jansen project, a significant potash development in Saskatchewan.