Baffinland's senior executives, led by CEO, meet with Members of Nunavut's Legislative Assembly
March 8, 2018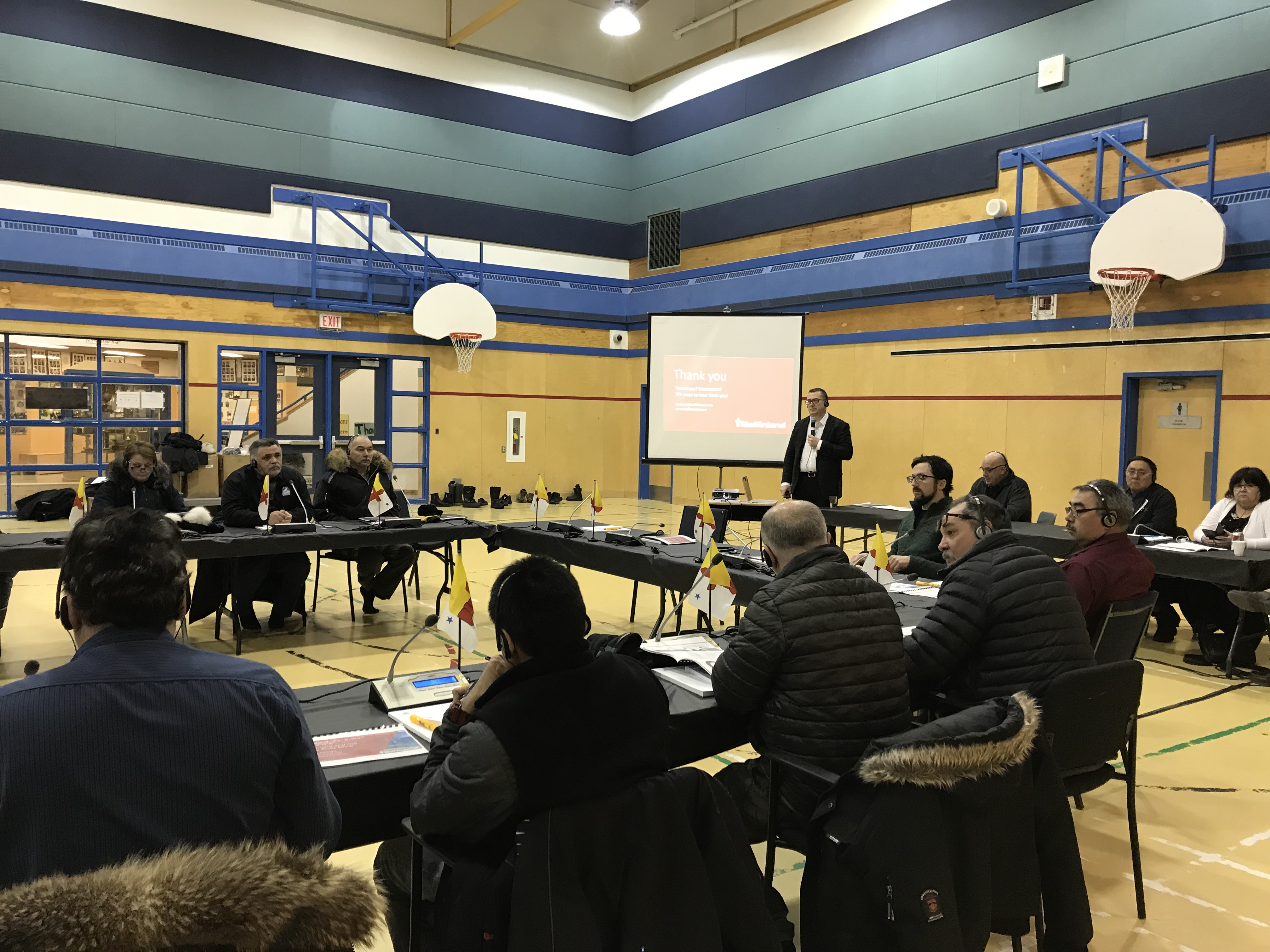 Baffinland CEO Brian Penney fields questions from the MLAs as part of the visit in Pond Inlet on February 20, 2018
Baffinland senior executives, led by Brian Penney, chief executive officer, visited Pond Inlet on February 20, 2018 to meet with Nunavut's recently-elected Members of the Legislative Assembly. The visit included a presentation on Baffinland's accomplishments from 2017, the company's plans for 2018, and a detailed look at Baffinland's Inuit employment and training programs. The presentation was part of the fifth Legislative Assembly's week-long discussions hosted in Pond Inlet.
"We are honoured to have presented to the assembly on Baffinland and our goals for the future, and we thank the community of Pond Inlet for hosting us," said Penney. "We plan on continuing to meet with members of the assembly to we continue to ensure we have open dialogue between Baffinland, the government of Nunavut, and all Nunavummiut."
Among the highlights of the presentation, Penney presented on Baffinland's new training and employment programs to provide Inuit with skills development programs needed to work in heavy industry environments.
Following the presentation, Baffinland's team took questions from the MLAs, which covered a variety of topics.
For more information related to the visit, please contact Jason Leite, communications specialist, at Jason.Leite@baffinland.com.