Baffinland mine rescue team wins big in northern mines rescue competition
June 4, 2018
Congratulations to the Baffinland Mine Rescue Team (MRT) for their remarkable efforts and winning results at the 2018 61st Mine Rescue Competition held in Yellowknife, Northwest Territories.
The Baffinland team were challenged and tested in seven separate events against northern mines from the Ekati Diamond Mine (NWT), Gahcho Kué Diamond Mine (NWT), Meadowbank Gold Mine (NU) and Victor Diamond Mine (ON).
The Baffinland MRT won three of the seven skill testing competition events: The Surface Practical Bench test, the First Aid Competition and the most challenging Surface Smoke Event. This is an extraordinary accomplishment given this is Baffinland's inaugural entry into the 61st Mine Rescue competition. Shawn Stevens, H&S Superintendent and Sylvain Proulx, Chief Operating Officer were in attendance and supported the team throughout the competition.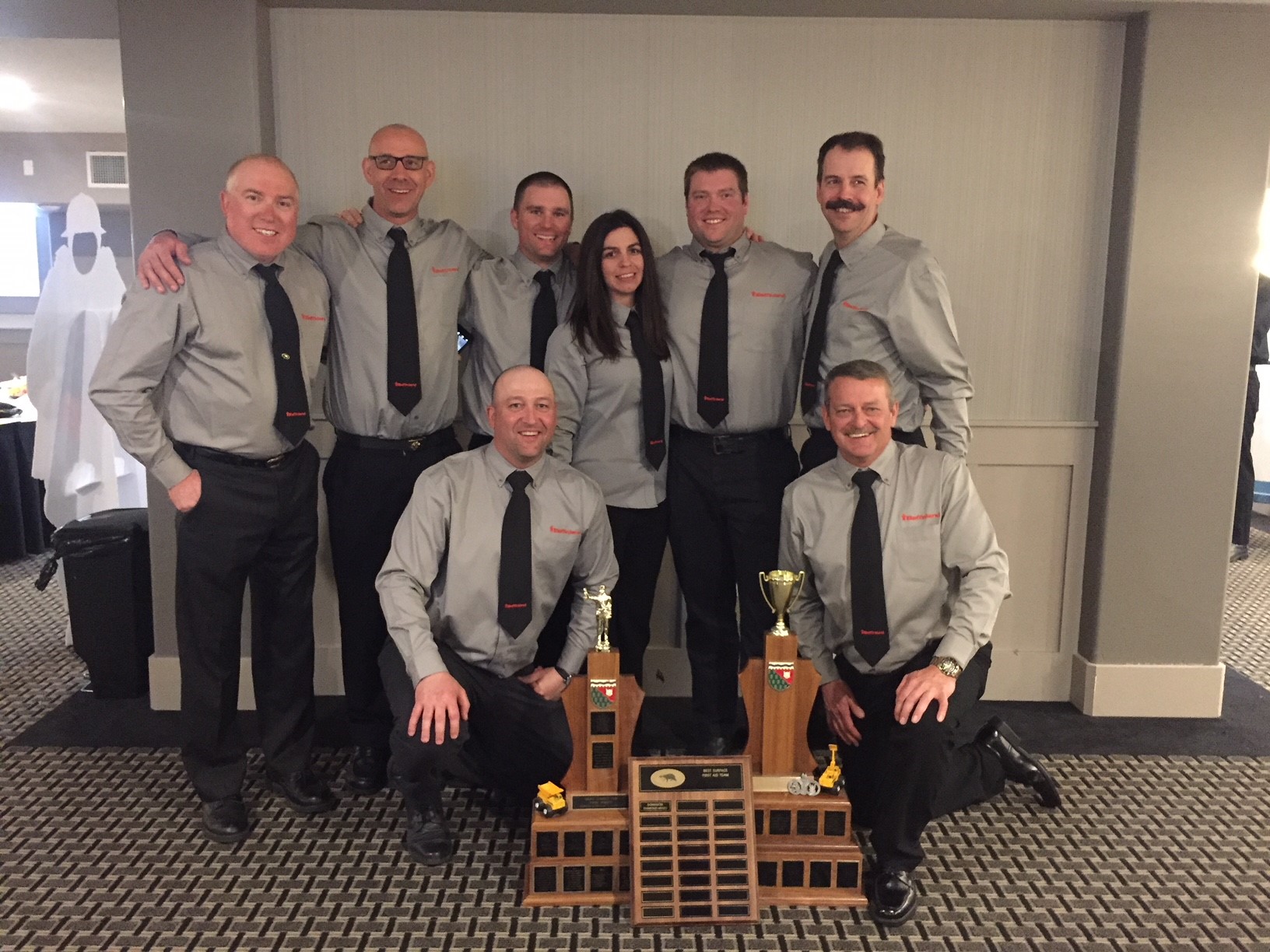 (Left to right) Team Coach – Dalton Head and MRT team members Steve Janknegt, Kyle Hewey, Lorne Anderson, Terra Oye, Mat Johnson, Marc Robidas, Ray Boyd
Thank you to all the other management personnel, volunteers and trainers that worked relentlessly behind the scenes to prepare the team with challenging first aid scenarios, mock firefighting, smoke and obstacle drills that greatly contributed to the team's success.
Brian Penney, CEO: "Mines rescue is a specialized profession and an essential part of our people and asset protection program. This is Baffinland's first entry into the competition and it faced very tough and experienced mine rescue teams from across the North. To place 2nd overall is a magnificent outcome and I would like to congratulate everyone for your efforts on your successful debut."
Finally, congratulations go to the Gahcho Kué team who won the overall Surface MR competition.