12 Teams Race To The Finish Line Of The 16TH Nunavut Quest Race
May 8, 2015
Photos by Clare Kines
Twelve dog sledding teams departed Pond Inlet on April 21 for the annual Nunavut Quest Race; a race that focuses on the traditions, heritage, and culture of the Inuit.
This year's race, which was 500 km long and completed in 6 days, was in part proudly sponsored by Baffinland including the red pinneys worn by the mushers for the third year in a row.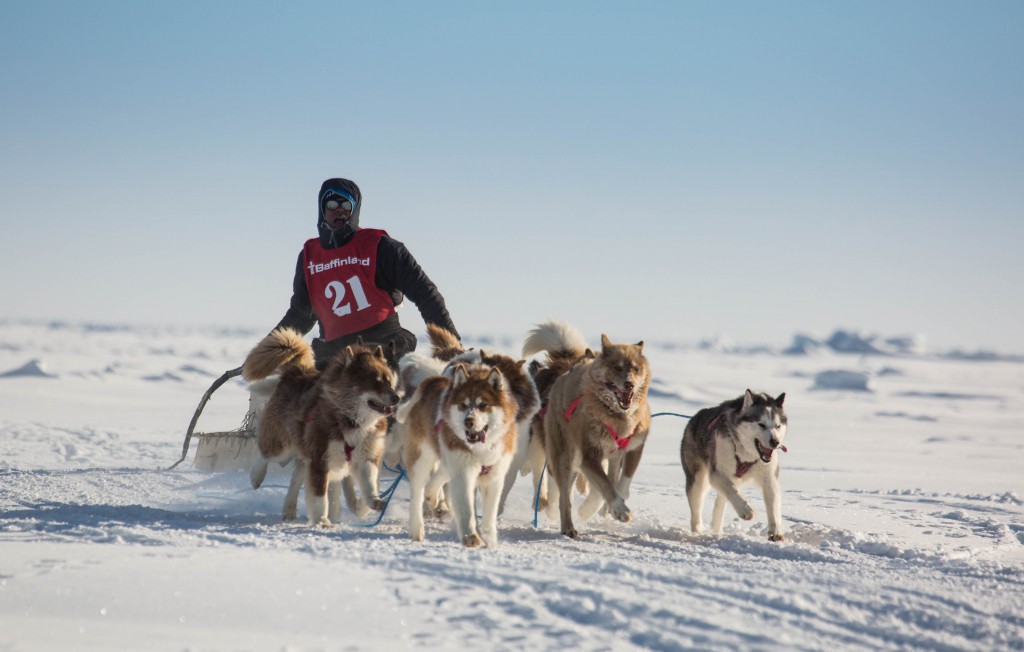 On April 27 Amosie Sivugat sprinted his dog team to the finish line in Arctic Bay, claiming first place and the $15,000 grand prize with a time of 34 hours and 49 minutes. In second place was Jakob Gearheard arriving 35 hour and 47 minutes after the start of the race, and in third place was Michael Inuarak with a time of 36 hours and 20 minutes.
Nunavut Quest is run between isolated communities in the most northern areas of Baffin Region where the extreme Arctic conditions are at their most prevalent. The snowmobile support crew, who carry satellite phones in case of emergency, departed the race an hour before the race teams began in order to pre-emptively set up camp and prepare food for the dogs and mushers.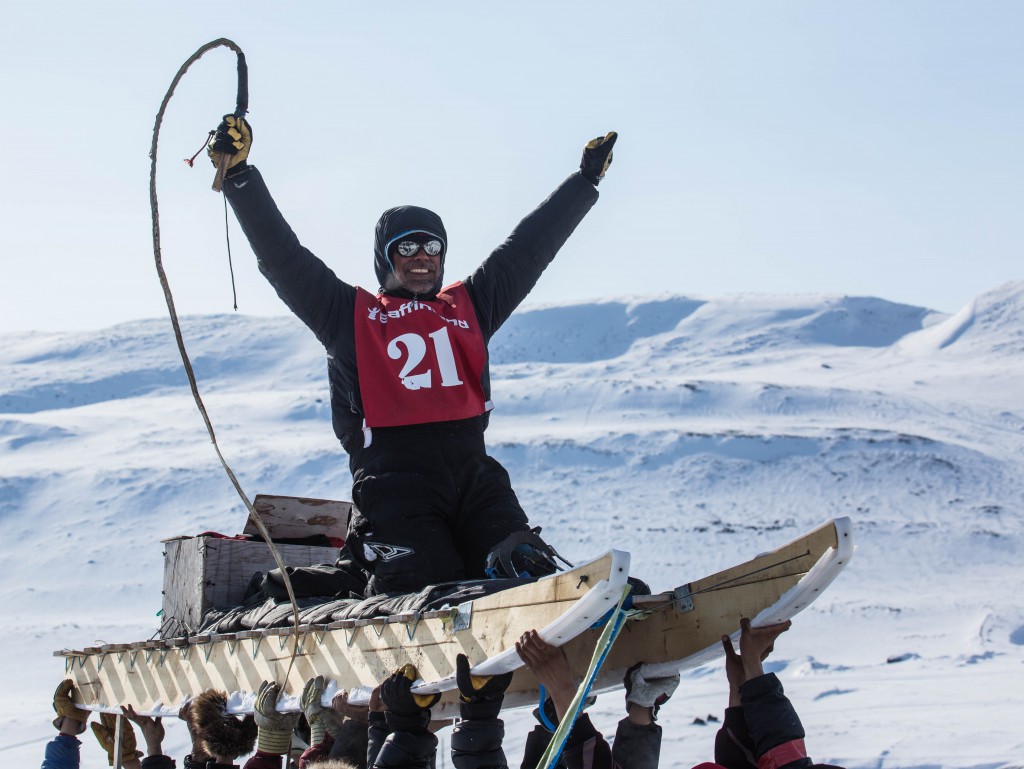 The race was established in 1999 shortly after Nunavut became a territory and celebrates the Inuit traditional way of life when they used to travel by dog sled teams. During rest stops mushers connect with each other by sharing stories, and pointing out places of childhood or spiritual significance. When camp is made for the night healing ceremonies are often held and, when the race concludes, the mushers often share training and feeding techniques for their dogs.