Inuit Consultation and Engagement
Consultation and collaboration with Inuit is at the forefront of everything we do. We have been working since the start of operations to ensure the Project is developed in a sustainable manner. To Baffinland this means minimizing impacts of the Project on the environment, while maximizing positive social benefits, such as employment and training, for the communities nearby. At the centre of our approach is a deep respect for Inuit culture and values.
Did you know?
All resource development projects in Nunavut on Inuit Owned Lands require that an Inuit Impact and Benefit Agreement (IIBA) is signed with a Designated Inuit Organization prior to the start of any major development project.
Baffinland signed the original Inuit Impact and Benefit Agreement (IIBA) for the Mary River Project in 2013. Since then, the Qikiqtani Inuit Association (QIA) and Baffinland have modified the IIBA to enhance benefits to Inuit, resulting in an amended version in 2018. The Inuit Certainty Agreement, negotiated with the QIA in relation to the Phase 2 expansion and signed in 2020, will lead to another amended IIBA in 2021, should Phase 2 be approved.
Community members, land users, and elders have been an invaluable source of knowledge throughout the development process. Inuit Qaujimajatuqangit (Inuit Knowledge) will continue to guide our approach to responsible management of the Project.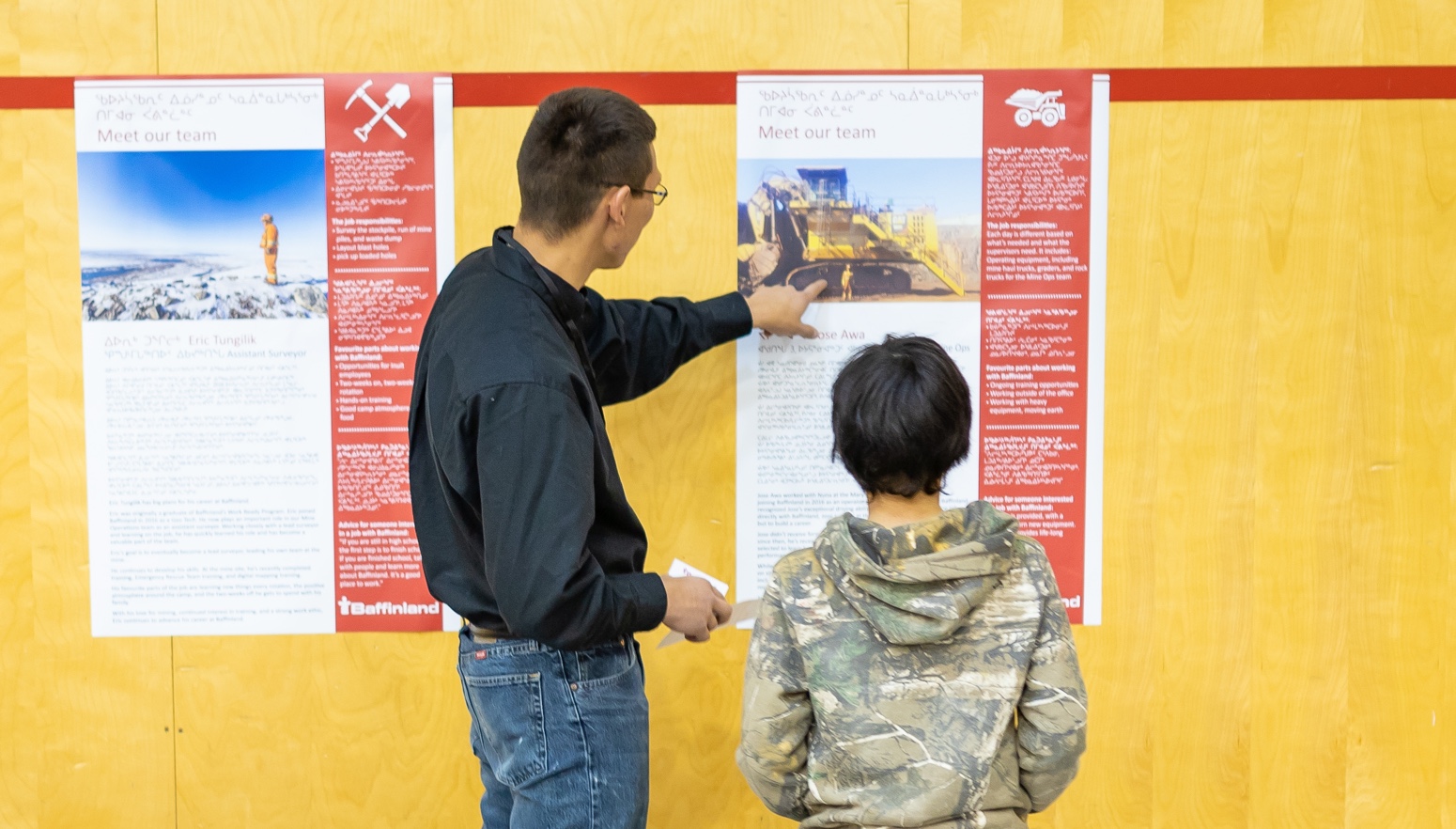 The Inuit Certainty Agreement addresses five key areas:
The Inuit Certainty Agreement also provides a framework for defining thresholds of acceptable change and associated response measures that will be taken if those thresholds are exceeded. This is an unprecedented level of collaboration between Indigenous communities and the resource development industry in Canada.
For More Information: