Environmental Protection
In order to minimize and mitigate potential impacts on the surrounding environment, the Mary River Project has been designed and operated in accordance with leading industry standards.
Due to the exceptionally high-grade of the ore, no chemical processing is required and no tailings ponds are needed.
We recognize that harvesting activities such as hunting and fishing are an integral part of Inuit culture and identity. Based on the measures we have implemented to mitigate potential environmental and land user effects, we do not expect that the mine expansion will have significant impacts on wildlife or Inuit harvesting. Baffinland is committed to working directly with Inuit to monitor potential effects of the Project and will adapt its operations if effects to wildlife or Inuit land use are greater than anticipated.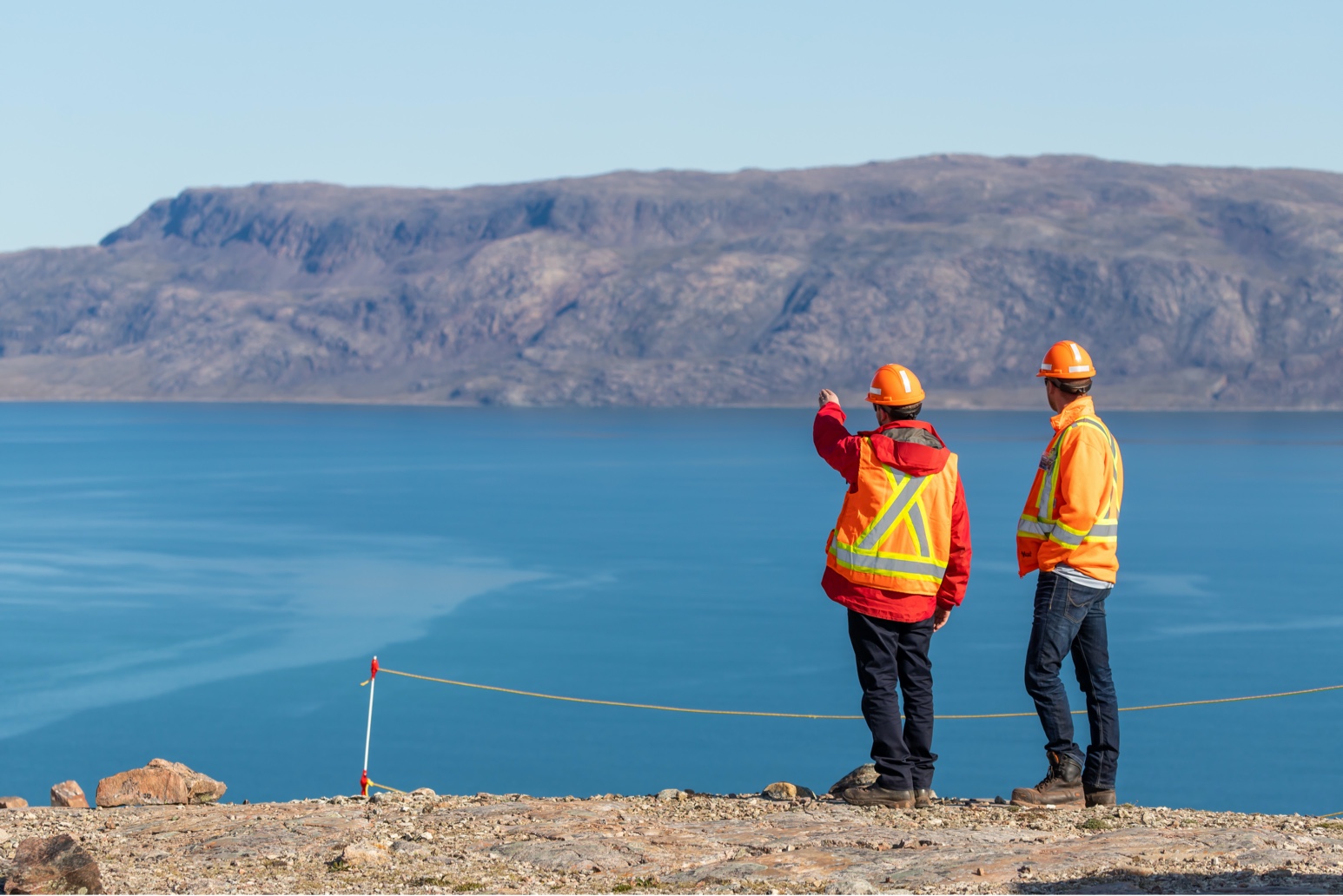 Enhanced Phase 2 Environmental Protections
As part of it Phase 2 expansion plan, Baffinland has proposed a series of enhanced measures to strengthen environmental protections and safeguard wildlife populations, including caribou, narwhal, and seals. These measures have been developed through the review process and some highlights include:
Restrictions on daily vessel transits during the ice break up and freeze up periods to reduce underwater noise disturbance on marine mammals.
Railway embankment design modifications to support caribou crossing, including the use of finer fill materials (smoother) and lower slopes (gentler).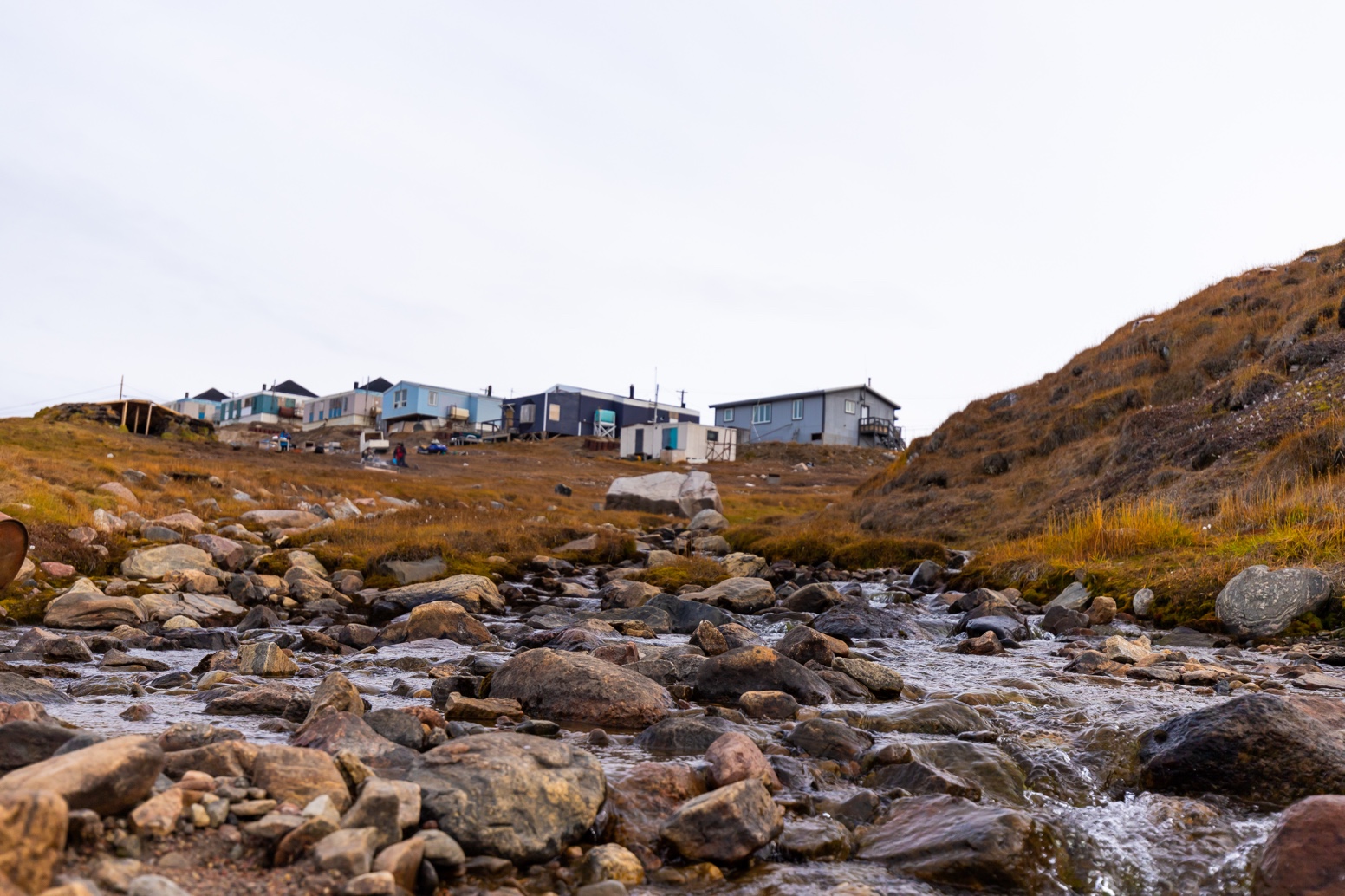 Monitoring
Baffinland invests considerable financial and human resources each year to monitor impacts of the Project and to assess the effectiveness of management and mitigation measures that are designed to avoid and/or minimize potential effects.
Environmental monitoring programs were developed and implemented in response to concerns identified for important ecosystem components (e.g., marine mammals, caribou) through the Nunavut Impact Review Board environmental impact assessment processes. As part of these processes, predictions were made on how various ecosystem components may respond to proposed Project activities based on existing information and consideration of both traditional knowledge, or Inuit Qaujimajatuqangit, and western science, following the implementation of proposed management and mitigation measures.
Programs are developed to monitor how ecosystems are responding to potential Project-related effects and assess whether predictions made are appropriate. For example, a key issue that was raised was the potential for Baffinland vessels to negatively impact marine mammals such as narwhal due to its shipping activities (including from noise). Narwhal are known to migrate on a seasonal basis to their summering grounds to access calving and feeding habitats located in Eclipse Sound and Milne Inlet, and this is in the same region where Baffinland vessels transit to and from Milne Port. In order to avoid or minimize potential effects to marine mammals in the area, Baffinland has developed a Shipping and Marine Wildlife Management Plan that describes all of the various measures that Baffinland implements as part of its shipping operations.
Each year, Baffinland hires a team of expert biologists and Inuit to implement programs designed to evaluate potential effects to marine mammals, such as changes in animal behaviour and relative abundance of animals within the Project's local and regional study areas as a result of shipping activities. This includes periodic aerial surveys in order to count individual animals during their seasonal use of an area of interest. Marine mammal aerial abundance survey data collected thus far by Fisheries and Oceans Canada (DFO) and Baffinland in 2013, 2016 and 2019 show that a similar number of narwhal have continued to inhabit the study area, despite a year over year increase in shipping associated with the Project.
Baffinland has also implemented the Bruce Head Shore-based Monitoring Program since 2013 to investigate narwhal responses to shipping activities along the Northern Shipping Route in Milne Inlet. Results from this program, as well as a tagging study run collaboratively with federal regulators in 2017 and 2018 have suggested that narwhal responses to vessels are within the range of predicted behavioural changes and are not expected to affect population levels.
Looking forward, the new Inuit Certainty Agreement expands the role Inuit will have in monitoring the Project. Inuit will be overseeing environmental monitoring and management through the Inuit-led Culture, Resources and Land Use Monitoring Program, which will be funded by Baffinland. The Qikiqtani Inuit Association will also establish an Inuit Stewardship Committee for the Mary River Project.
For More Information: