Community Benefits
The Mary River Project's contribution to social and economic development in Nunavut will bring positive change to communities for decades to come, while respecting and supporting traditional ways of life.
To support these goals, in 2020, Baffinland Iron Mines reached an innovative Inuit Certainty Agreement with the Qikiqtani Inuit Association (QIA), the Designated Inuit Organization for the Qikiqtani Region.

The Inuit Certainty Agreement addresses five key areas:
Supporting traditional harvesting
Under the Inuit Certainty Agreement, the Company will provide $750,000 in annual funding for a new Regional Harvesters Enabling Program to accommodate changes in traditional hunting experiences. It will also expand a $400,000 annual fuel subsidy program currently in place for residents of Pond Inlet to include Igloolik and Sanirajak, as well as Kimmirut and Kinngait when Steensby is built.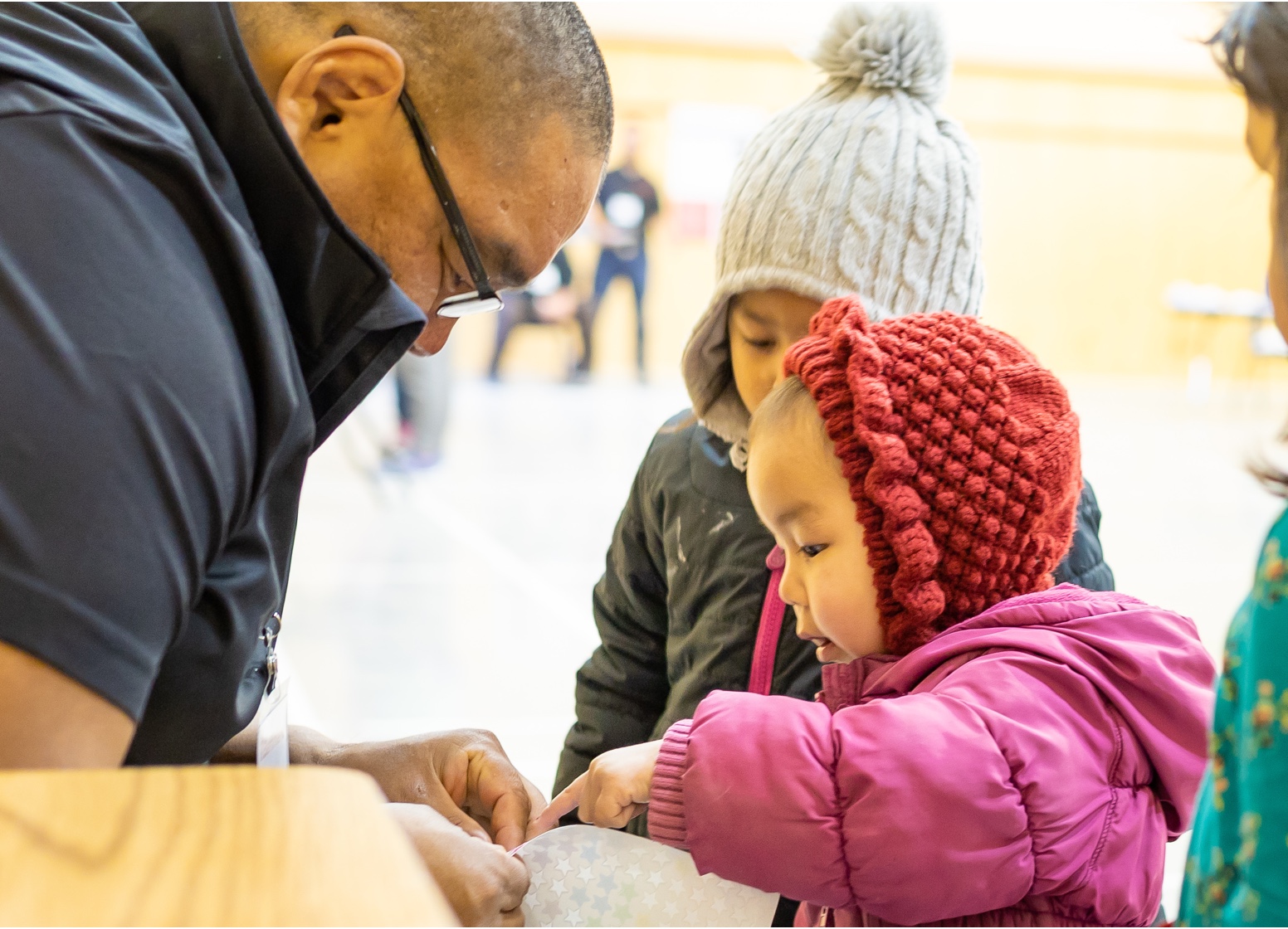 Enhancing childcare and education
Baffinland has pledged up to $3 million to build or enhance childcare facilities in each of the affected communities ($15 million total), as well as up to $3 million for childcare facilities in each of Kinngait and Kimmirut when Steensby is built.
As part of Baffinland's commitment to supporting education and healthy living in Nunavut, Baffinland's school lunch program provides up to $300,000 annually in funding to be shared by schools in the North Baffin communities.
One such school to utilize this program is the Ataguttaaluk Elementary School in Igloolik, where roughly 40,000 meals were served to students until the COVID-19 pandemic interrupted the 2019-20 school year. The daily meals provide the school's Kindergarten to Grade 7 students with healthy choices, including Country foods when they were available from the Igloolik Hunters and Trappers Organization.
Members of Ataguttaaluk Elementary School's staff volunteered to offer an after-school food preparation class for older students. Students worked with teachers and school administration to prepare and distribute the meals, as well as clean up afterwards, while learning about nutrition, cooking and food sanitation.
As part of our ongoing support of high school students, each high school graduate from a North Baffin community receives a laptop to support their next steps. In 2020, Baffinland donated 60 laptops to graduating students.
For More Information: